Matthew Nolan (1824-1892) was believed to be born in Wexford, Ireland in 1824. He immigrated to America in the mid 1840's. Matthew became a citizen of the United States on March 12th, 1849 at age 24. The Nolan name was Nowlan and shortened to Nolan after Matthew's citizenship. Common in Irish surnames for the time. The date Matthew Nolan immigrated to America is unclear. In Matthew's application to become a U.S. Citizen the document stated, that you must live in the U.S. for five years. That puts his arrival to America around 1844. In Matthew's obituary in 1892, It noted forty-seven years living in the area. Again that puts him emigrating from Ireland around 1844-1845. In the book "The Famine Immigrants 1846-1851" page 88 listed Patt., Mathew and Francis Nowlan arriving on the ship Elizabeth on May 16th, 1846. Matthew Nolan was documented in the 1850 census living in New Castle Township, Schuylkill County, Pennsylvania with George Smith, a few doors down from his future wife Mary Shea. (see below) Matthew Nolan and Mary Shea were married November 24th, 1850 at St. Vincent De Paul's Catholic Church in Minersville, PA. Alice Sands was the maid of honor and Thomas Cantwell (Edward Cantwell's son) was the best man. Many of the Cantwell's were listed on Matthew and Mary's children's Baptismal Certificates. (see Mary Shea below for the connection) Mathew Nolan was a laborer in the mines. Matthew and Mary Nolan lived most of their lives in a small town of Greenbury, PA. In Matthew Nolan's Obituary stated he lived in the same house in Greenbury for forty-two years until his death. Mary Nolan lived for fifty-eight years in that same home until her death. Greenbury is located outside of Minersville on the way to Heckscherville. St. Kieran's Catholic Church is located in Heckscherville. Matthew and Mary Nolan were active in the new Catholic Church St. Kyran's (originally named later changed to St. Kieran's) with many of their children being baptized there. Matthew and Mary had 10 children, 8 that survived to adulthood. Matthew died on September 14th, 1892 from a fall from a wagon coming home from work. Mary survived Matthew by sixteen years, passing away in 1908. Both Matthew and Mary Nolan are buried in St. Kieran's Cemetery in Heckscherville, Pennsylvania.

Joseph H. Zerby History, Pottsville and Schuylkill County, Pennsylvania
Greenbury another small village of New Castle Township, was settled in the early days of coal mining activities in this area. The early settlers were immigrants from Ireland. Among the early settlers were Matthew Nolan, Mr. Boyle and Hugh Hart Sr. The inhabitants were employed by a small colliery called Kear's Drift

Pottsville Republic Sept. 14th, 1892
Matthew Nolan, an old and highly respected citizen of Greenbury, died yesterday morning at 11 o'clock. On Tuesday of last week while on his way home in a cart after his day's labor, he fell from the vehicle and dislocated his shoulder. The unfortunate man's condition of health was such that he was unable to withstand the shock and expired this morning. He leaves a widow and a family of grown children.

Pottsville Republic Sept. 20th, 1892
The funeral of Matthew Nolan who died last Wednesday, took place yesterday morning from his late residence at Greenbury. The funeral cortège proceed to St. Kyran's Catholic Church at Heckscherville, where a solemn Requiem High Mass was celebrated by pastor, Rev. Father Wynne with Rev. Duffy as Deacon. Father Wynne preached the funeral sermon, which was very consoling, speaking of the life of the deceased and that he was always happiest when in the midst of his family. The attendance was very large. The interment took place at the parish cemetery. The deceased lived in the same house for the last forty-two years out of the forty-seven he has resided in the neighborhood. He leaves a family of grown up children to survive him, a widow, five daughters and two sons. The two sons John and James, reside in Minneapolis, James arriving last Friday to attend the funeral; he has also a daughter, Sister Estella, in the convent of the sisters of St. Joseph. Many relatives from Philadelphia were present at the funeral.


Mary Shea (1831-1908) emigrated from Ireland in the 1848 with Edward Cantwell's family. Edward Cantwell's wife was Mary (Curran) Cantwell. Mary's mother name was Ann Curran. Mary Curran and Ann Curran were most likely sisters. That would be the connection to the Cantwell Family. Mary's father was John Shea. John Shea and wife Ann Curran were from a small Village of Ardra in county Kilkenny, Ireland. The village is located just outside Castlecomer, Ireland. Castlecomer, Ireland is a mining community just like Schuylkill County, Pennsylvania.


Photo of Mary (Shea) Nolan taken in Pottsville, PA. The location in Greenbury, PA. where
Mary Died in 1908 at the age of 77. Matthew and Mary Nolan home was located.
Matthew lived in this location over 40 years.
Mary lived in this location over 50 years

Pottsville Republic January 18th, 1908
The funeral of Mrs. Mary Nolan, widow of the late Matthew Nolan took place this morning from her residence at Grenbury and was very largely attended. High mass was celebrated at St. Kyran's church in Heckscherville at 10 o'clock by Rev. Motley. Internment was made in the parish cemetery. The pall bearers were James Mangham, David Murphy, Patrick Hart, Michael Sweeney, Patrick Moore, and John Maley. T.D. Bergen had charge.


Matthew and Mary (Shea) Nolan had 8 Children that survived to adulthood. I have information on 6 children.

Ann Nolan (1853- ?) first child born 1853. Limited information on her. She lived at home in 1880 (census) at the age of 26. In 1890 she was not listed or 1900. On the census report it stated that she could not write. She never was listed in any of the census as having worked. There is a listing in the 1900 census for a Ann Nolan in the next county that matches her age and birth state of Pennsylvania and parents born in Ireland. She is listed at the Pennsylvania State Hospital for the Insane in Mountour County (Mahoning). Checking to verify the information.

Mary Nolan (1854-1904) was born in 1854 and was also was a nun in the Catholic Church. She entered the Sisters of St. Joseph order in 1878. She passed away on July 6th, 1904 at the Sister of St. Joseph's Mother House. She was known as Sister M. Estelle. Her death certificate states that she died of heart failure. As like her sister Catherine Nolan, she also is buried in Philadelphia at St. Joseph's Cemetery at Chestnut Hills College in Chestnut Hills, Pennsylvania.




1880 Census has Sister Estelle - Mary Nolan in the City of Bayonne, New Jersey with the Sisters of St. Joseph's.

James S. Nolan (1856-1936) moved to Minnesota from Pennsylvania in the mid 1870's. James S. Nolan traveled to Minnesota down the Ohio River and up the Mississippi River to Wabasha, Minnesota Minnesota is where his Uncle (and God Father) Patrick Nolan's established a farm in Millville, MN (see Patrick Nolan link). There James met his wife Ellen Sexton from Wabasha. They moved to Minneapolis in the early 1880's. They were married in 1887 in Minneapolis. James S. Nolan had a very successful Livery business in Minneapolis. One of the largest in the Midwest. James S. and Ellen had five sons William, twins James and Thomas, Matthew and Aloysius. The twins James and Thomas died at age 18 months the same night from the flu. The three remaining sons started a road construction business throughout the Minnesota area. James and Ellen were members of the Basilica in Minneapolis and helped with fund raisers for the church. James and Ellen Nolan are buried in St. Mary's Cemetery in Minneapolis, Minnesota.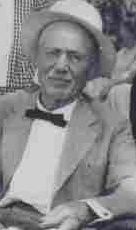 James S. Nolan

Ellen Nolan (1859 - ?) born in 1859. Limited information on her. She was 11 years old in 1870 (census). She was not listed in the 1880 census. In James S. Nolan's obituary in the Minneapolis newspaper listed her as Mrs. Ellen Martin of Philadelphia.

John Nolan (1861-1916) followed in his older brothers footsteps and moved to Minnesota in the 1880's. He met Anna McCarthy who was born in Minnesota. They were married in 1894 in Minneapolis. John Nolan as a young adult worked in the mines in the Minersville area of Pennsylvania. In Minnesota John worked as a Teamster in the railroad industry in Minneapolis. John was a very religious man. Very often John would sprinkle holy water on his children while they slept at night. John and Anna Nolan gave birth to 12 children, 10 that survived until adulthood. Matthew, Mary, John, Thomas, Dorothy, Catherine, William, Elizabeth, James and Robert. The last surviving child James Nolan died in 2004 at the age of 89 in Edina, Minnesota. John Nolan died in 1916. Anna died in 1956 and is buried with John Nolan in St. Mary's Cemetery in Minneapolis, Mn. with their two children that died at about three months old.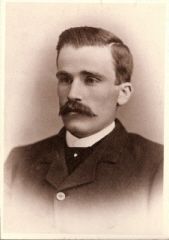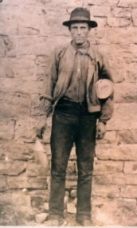 John Nolan

Margaret A. Nolan (Agnus) (1863-1943) was born in 1863. She was a house keeper in the New Castle Township area of Pennsylvania until her mother's death in 1908. She then moved to Minnesota and lived with her brother James S. and Ellen Nolan for several years. In her later years after James and Ellen's death, she lived at St. Mary's Nursing Home until her death in 1943. She never married. She is buried in the James S. Nolan Family plot in St. Mary's Cemetery in Minneapolis, Minnesota.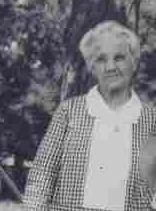 Margarret (Agnes) Nolan

Catherine Nolan (1870-1953) was born in 1870. Catherine became a school teacher early in her life teaching in the New Castle Township. She became a nun in the Catholic Church in 1902. Catherine Nolan became an educator at several Catholic Schools in the Philadelphia area. She was known as Mother St. Augustine. She was Mother Superior in a few Orphanages in the Philadelphia area. She is buried in Philadelphia at St. Joseph's Cemetery at Chestnut Hills College in Chestnut Hills, Pennsylvania.

Joseph H. Zerby History, Pottsville and Schuylkill County, Pennsylvania
Lawyer Mahoney was admitted to the bar March 4th, 1907. He taught school at the age of fifteen, succeeding Miss Catherine Nolan. She resigned to enter St. Joseph's Convent and is known as "Mother St. Augustine".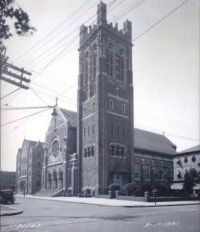 St. John's Orphanage Where Mother Mother St. Augustine- Nolan Then Sister St. Augustine - Nolan
St. Augustine served as Mother spent over 25 years on and off
Superior from 1924-1931 at Our Lady of Victory in Philadelphia

Elizabeth Nolan (1872- ?) was the youngest daughter of Matthew and Mary Nolan born in 1872. Another nun in the family. That makes 3 Catholic Nuns in the family. Sister Henrietta with the Sisters of The Poor - California. 1900 Census had her in Brooklyn New York as a Candidate. 1910 Census had her in Oakland as Sister working at St Joseph Home for the aged. 1920 Census has her in San Francisco serving at The Sister of The Poor Aged Home.

Matthew and Mary Nolan were highly respected residents of New Castle Township (Greenbury) also called the "Irish Valley". Still today the "Irish Valley" has residents descending from the early Irish immigrants.